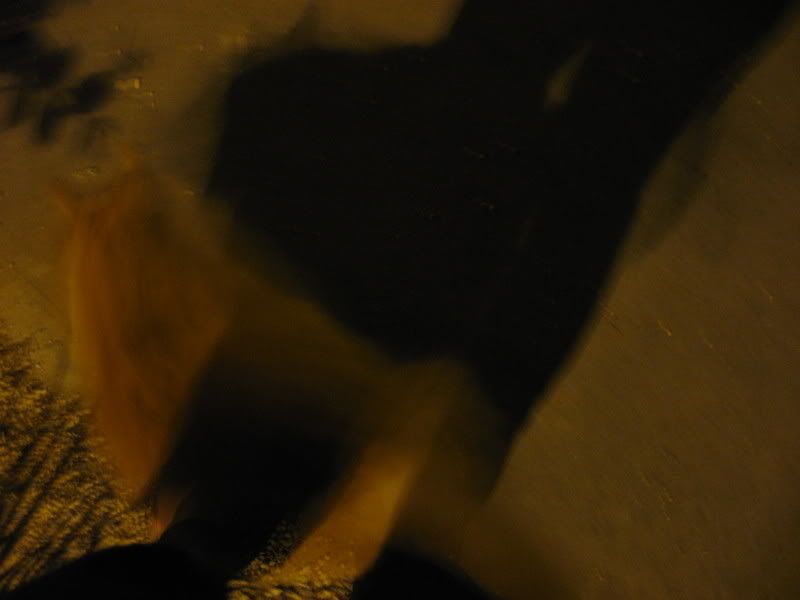 One of the things I love about my suburb is that at night, all the neighbourhood cats come out to play.
I encounted this one just before on my way home from the tram stop - it didn't want to sit still to pose for the camera!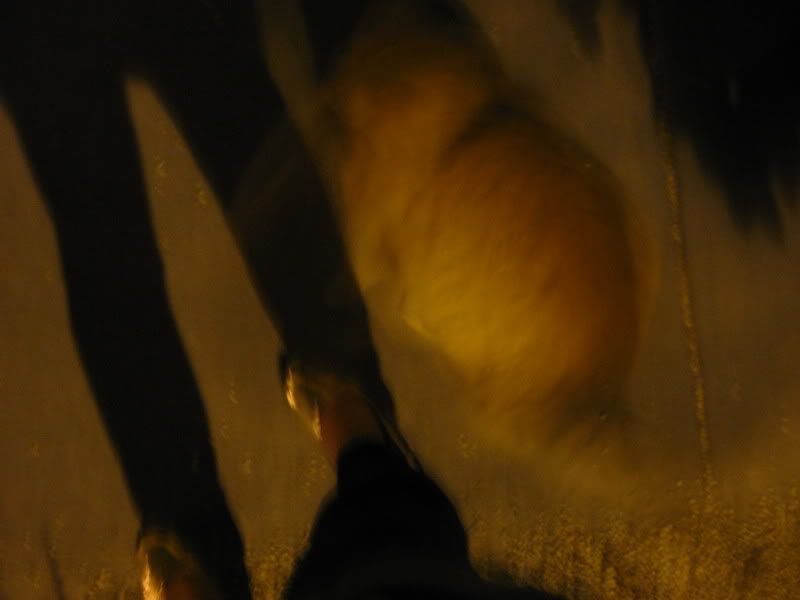 Like my shiny golden shoes?